Cadenza Live - Orkesteri, joka seuraa sinua
Harjoittele ja esitä klassista musiikkia Cadenza Live-sovelluksen avulla Apple-laitteillasi. Voit harjoitella Dvořákin sellokonserttoa kokonaisen orkesterin kanssa, soittaa ensiviulua Schubertin 14. viulukvartetissa "Death and the Maiden" tai harjoitella Poulencin huilusonaattia taitavan, mukana kulkevan säestyksen kanssa.
Soita missä tahansa ja ole yhtyeesi tähti
Cadenza Livessä on kaikki soitinten värit, harmonia ja tekstuuri uskomattoman kärsivällisessä virtuaalisessa yhtyeessä, joka ei koskaan kyllästy harjoitteluun, vaan auttaa muusikoita ymmärtämään sekä musiikkia että ohjelmistonsa mekaniikkoja syvemmin. Cadenza Liven yksityinen nauhoitus ja musiikkianalyysit rohkaisevat reflektiiviseen ja tuottavaan harjoitteluun luoden laboratorion, jossa voi tutkia musikaalista ilmaisua ja tulkintaa. Miksaa ja jaa parhaat esityksesi eri alustojen kautta ystävillesi, perheellesi ja opettajillesi.
Ohjelmisto, joka on musikaalisuuden sielu: ei enää "säestysraitoja"
Lukioissa ja konservatorioissa opiskeleville sekä soolouralla soittaville edistyneille jousi- ja puhallinsoitinten soittajille suunnatut Cadenza Liven kappaleet ovat erinomaisesti rakennettuja musiikkikokemuksia, jotka kehittyvät esitysten myötä. Ammattimaisesti tuotetun säestyksen "rakenteen" sijaan jokaisella Cadenzan kappaleella on syvä musikaalinen "sielu", joka toimii sivistyneellä musikaalisella tekoälyllä, jota ammattilaiset ovat hienosäätäneet.
Ota meihin yhteyttä
Näytä nykyinen repertoaari
Live-esitykset
Introducing Cadenza Live - the orchestra that follows you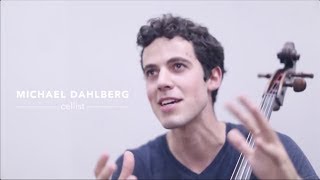 Esittelyssä Cadenza Live - orkesteri, joka seuraa sinua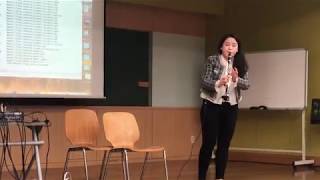 Cadenza Liven käyttäminen musiikillisen tulkinnan opettamisessa Tšaikovskin kappaleessa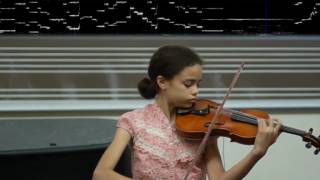 Miten Cadenza kuuntelee solistia ja ennakoi säestystä reaaliajassa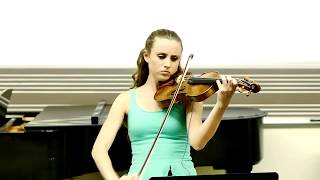 Sydney Hartwick soittaa Wieniawskin 2. viulukonserton ensimmäisen osan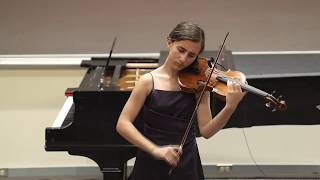 Maude Cloutier soittaa Bériotia: Scéne de Ballet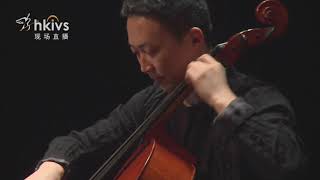 Bruch Kol Nidrei Dr. Mu Zhun tulkitsemana Cadenzan säestyksellä live-konsertissa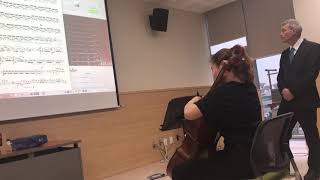 Ensimmäinen Dvořákin sellokonserton ensimmäisen osan harjoitus Cadenzan kanssa koulussa Korea National University of Performing Arts (KNUA) - 18.04.2019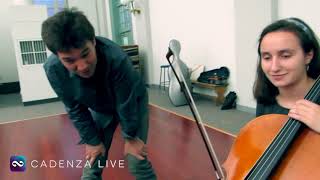 Ensimmäinen Debussyn Première rhapsodien harjoitus klarinetille ja pianolle Cadenzan kanssa - 19.04.2019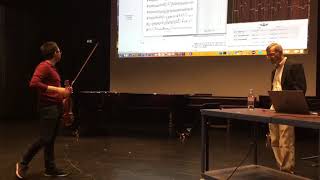 Ziyu He harjoittelee Mendelssohnin viulukonserttoa Cadenzan kanssa Salzburgissa 08.05.2019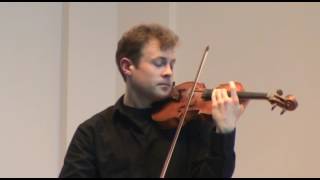 Marcus Scholtes harjoittelee Chaussonin Poémea tasokokeensa sooloesitykseen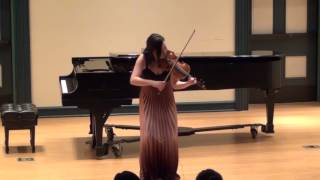 Yoojin Chon esittämä Brahmsin viulukonsertto Cadenzan säestyksellä tasokokeessa Jacobs School of Musicissa
Tietoa meistä ja historiastamme
Cadenzan historia alkaa 1990-luvulta, jolloin National Science Foundation (NSF) rahoitti nykyisten MetaMusic-tiimin jäsenten projekteja Massachusettsissa Amherstin yliopistossa ja myöhemmin Indianan Bloomingtonin yliopistossa auttaakseen konservatoriotason muusikoita Jacobs School of Music -laitoksella. Näiden akateemisten laitosten runsaskätisen tuen ansiosta MetaMusic hankki teknologiaa kehittääkseen sitä myöhemmin ja tuodakseen musiikin iloa kaiken tasoiselle yleisölle. Tässä on muutamia etappeja, jotka ovat olleet ratkaisevassa roolissa MetaMusicin historiassa.
Konservatoriot
Toimimme yhteistyössä joidenkin maailman tuottoisimpien ja innovatiivisimpien konservatorioiden kanssa yhdistäen musiikkikoulutuksen ja tekoälyn auttaaksemme nuoria muusikoita heidän matkallaan virtuooseiksi.
Suodata tuloksia
Valitse vaikeustaso
keskivaikea
edistynyt
kaikki
Valitse kokoelma
Orkesteri
Konsertto
Kamari
Aaria
Kiinalainen
Suzuki
ABRSM
kaikki
Näytä tulokset hakusanalla:
kaikki
B. Ferrara: Ferrara Etude No. 10
Vaikeustaso

:
intermediate
B. Ferrara: Ferrara Etude No. 16
Vaikeustaso

:
intermediate
B. Ferrara: Ferrara Etude No. 17
Vaikeustaso

:
intermediate
F. Wohlfahrt: Wohlfahrt Etude No. 1
Vaikeustaso

:
intermediate
O. Ševčík: Sevcik Etude No. 1
Vaikeustaso

:
intermediate
C. Dancla: Dancla Etude No. 6
Vaikeustaso

:
intermediate
T. H. Bayly: Long Long Ago, arr. for Simple Violin and Piano
Vaikeustaso

:
intermediate
Trad. English: May Song, arr. for Simple Violin and Piano
Vaikeustaso

:
intermediate
G. F. Handel: Bourrée in G Major
Vaikeustaso

:
intermediate
J. S. Bach: Minuet in G Major
Vaikeustaso

:
intermediate
Trad. Anhui, China: Sweet Olive in August (Trad. Anhui, China)
Vaikeustaso

:
intermediate
Nie, Er: Paperboy, arr. for Simple Violin and Piano
Vaikeustaso

:
intermediate
Anon.: Yellow Cattle, arr. for Simple Violin and Piano
Vaikeustaso

:
intermediate
Han, Dechang: A Cute Rabbit, arr. for Simple Violin and Piano
Vaikeustaso

:
intermediate
Zi, Niu: Nice Sunny Day, arr. for Simple Violin and Piano
Vaikeustaso

:
intermediate
F. Wohlfahrt: Wohlfahrt Etude No. 4
Vaikeustaso

:
intermediate
F. Wohlfahrt: Wohlfahrt Etude No. 14
Vaikeustaso

:
intermediate
F. Wohlfahrt: Wohlfahrt Etude No. 16
Vaikeustaso

:
intermediate
F. Wohlfahrt: Wohlfahrt Etude No. 17
Vaikeustaso

:
intermediate
F. Wohlfahrt: Wohlfahrt Etude No. 20
Vaikeustaso

:
intermediate
H. E. Kayser: Kayser Etude No. 1
Vaikeustaso

:
intermediate
Song, Jun: Lullaby, arr. for Simple Violin and Piano
Vaikeustaso

:
intermediate
Wohlfahrt: Wohlfahrt Etude No. 34
Vaikeustaso

:
intermediate
H. E. Kayser: Kayser Etude No. 5
Vaikeustaso

:
intermediate
H. E. Kayser: Kayser Etude No. 8
Vaikeustaso

:
intermediate
H. E. Kayser: Kayser Etude No. 13
Vaikeustaso

:
intermediate
H. E. Kayser: Kayser Etude No. 16
Vaikeustaso

:
intermediate
Jac. Dont: Dont Etude No. 1 Op. 38
Vaikeustaso

:
intermediate
Qu, Xixian: Stories from Mom, arr. for Simple Violin and Piano
Vaikeustaso

:
intermediate
Liu, Chi: Let's Go Sailing, arr. for Simple Violin and Piano
Vaikeustaso

:
intermediate
Pan, Zhensheng: Flowers of Happiness, arr. for Simple Violin and Piano
Vaikeustaso

:
intermediate
Gu, Jianfen: Mushroom Lady, arr. for Simple Violin and Piano
Vaikeustaso

:
intermediate
Wen, Chongzhe: Moon Boat, arr. for Simple Violin and Piano
Vaikeustaso

:
intermediate
H. Sitt: Sitt Etude No. 15 Op. 32
Vaikeustaso

:
intermediate
H. E. Kayser: Kayser Etude No. 14
Vaikeustaso

:
intermediate
H. E. Kayser: Kayser Etude No. 23
Vaikeustaso

:
intermediate
H. E. Kayser: Kayser Etude No. 25
Vaikeustaso

:
intermediate
H. E. Kayser: Kayser Etude No. 29
Vaikeustaso

:
intermediate
F. Mazas: Mazas Etude No. 5
Vaikeustaso

:
intermediate
He, Lvting: Lullaby for Violin and Piano
Vaikeustaso

:
intermediate
arr. Yanping Jin: Autumn Harvest (Trad. Shanxi, China)
Vaikeustaso

:
intermediate
Trad. Qinghai, China: Four Seasons (Trad. Qinghai, China)
Vaikeustaso

:
intermediate
Li, Zili: Happy Young Shepherd for Violin and Piano
Vaikeustaso

:
intermediate
arr. Wencheng Lv: Sunny Hail (Trad. Guangdong, China)
Vaikeustaso

:
intermediate
arr. Wencheng Lv: Uplift (Trad. Guangdong, China)
Vaikeustaso

:
intermediate
Jac. Dont: Dont Etude No. 3 Op. 38
Vaikeustaso

:
intermediate
H. E. Kayser: Kayser Etude No. 28
Vaikeustaso

:
intermediate
H. E. Kayser: Kayser Etude No. 30
Vaikeustaso

:
intermediate
H. E. Kayser: Kayser Etude No. 33
Vaikeustaso

:
intermediate
H. E. Kayser: Kayser Etude No. 34
Vaikeustaso

:
intermediate
R. Kreutzer: Kreutzer Etude No. 2
Vaikeustaso

:
intermediate
Mao, Yuan: Spring Joy (Trad. Chinese), for Violin and Piano
Ma, Sicong: Mountain Song, for Violin and Piano
Trad. E. Mongolia, arr. H. Sha: Pastoral Song (Trad. E. Mongolia)
Jin, Zaiqing: Beside Hailan River, for Violin and Piano
Tian, Ge: A Night on Glassland for Violin and Piano
Liu, Tianhua: Merry Night for Violin and Piano
J-B. Accolay: Violin Concerto No.1 in A minor
J. S. Bach: Air from Orchestral Suite #3, BWV 1068 (Air on a G String)
J. S. Bach: Violin Concerto #1 in A Minor, BWV 1041, Mvmt 1
J. S. Bach: Violin Concerto #1 in A Minor, BWV 1041, Mvmt 2
J. S. Bach: Violin Concerto #1 in A Minor, BWV 1041, Mvmt 3
J. S. Bach: Violin Concerto #2 in E Major, BWV 1042, Mvmt 1
J. S. Bach: Violin Concerto #2 in E Major, BWV 1042, Mvmt 2
J. S. Bach: Violin Concerto #2 in E Major, BWV 1042, Mvmt 3
J. S. Bach: Concerto for 2 Violins in D minor, BWV 1043, Mvmt 1 (for First Violin)
J. S. Bach: Concerto for 2 Violins in D minor, BWV 1043, Mvmt 2 (for First Violin)
J. S. Bach: Concerto for 2 Violins in D minor, BWV 1043, Mvmt 3 (for First Violin)
J. S. Bach: Bourrée in G Major
Vaikeustaso

:
intermediate
N. Baklanova: Sonatina in b flat
Vaikeustaso

:
intermediate
L. van Beethoven: Violin Concerto, op. 61, Mvmt 1
L. van Beethoven: Violin Concerto, op. 61, Mvmt 2
L. van Beethoven: Violin Concerto, op. 61, Mvmt 3
L. van Beethoven: Romance #1 for Violin and Orchestra, op. 40
L. van Beethoven: Romance #2 for Violin and Orchestra, op. 50
L. van Beethoven: Sonata No. 7 for Violin and Piano in c minor, Op. 30, No. 2, Mvmt 1
L. van Beethoven: Sonata No. 9 "Kreutzer" for Violin and Piano in A major, Op. 47, Mvmt 1
L. van Beethoven: Minuet in G Major (for Violin and Piano)
Vaikeustaso

:
intermediate
L. van Beethoven: Minuet in G major, WoO 10, No.2 (for Violin and Orchestra)
C. Bériot: Violin Concerto No.8 in D Major, Op.99, Mvmt 1
C. Bériot: Violin Concerto No.9 in A Minor, Op.104
C. Bériot: Scène de ballet, Op.100
L. Boccherini: Minuet in A Major
Vaikeustaso

:
intermediate
A. Borodin: Quartet No. 2 in D major for Strings, III. Notturno: Andante
Ho Zhanhao and Chen Kang: Violin Concerto The Butterfly Lover, I. Adagio Cantabile
Ho Zhanhao and Chen Kang: Violin Concerto The Butterfly Lover, II. Allegro
Ho Zhanhao and Chen Kang: Violin Concerto The Butterfly Lover, III. Adagio assai doloroso
J. Brahms: Violin Concerto, op. 77, Mvmt 1
J. Brahms: Violin Concerto, op. 77, Mvmt 2
J. Brahms: Violin Concerto, op. 77, Mvmt 3
J. Brahms: Hungarian Dance No. 5
M. Bruch: Violin Concerto #1, op. 26, Mvmts 1-2
M. Bruch: Violin Concerto #1, op. 26, Mvmt 3
M. Bruch: Scottish Fantasy in E-flat Major Op. 46, Mvmt 1
E. Chausson: Poeme, op. 25
C. Dancla: Air varié 6, Sur un thème de Mercadante, Op.89
C. Debussy: La fille aux cheveux de lin (The Girl with the Flaxen Hair)
C. Debussy: Clair de lune
C. Debussy: Sonata for Violin and Piano, Mvmt1
C. Debussy: Sonata for Violin and Piano, Mvmt2
C. Debussy: Sonata for Violin and Piano, Mvmt3
A. Dvořák: Humoresque #7, op. 101
G. Fauré: Sicilienne, Op.78 for Violin and Guitar
G. Fauré: Violin Sonata No.1 in A Major, Op.17, Mvmt 1
G. Fauré: Violin Sonata No.1 in A Major, Op.17, Mvmt 2
M. de Falla: Suite Populaire Espagnole - Nana
M. de Falla: Suite Populaire Espagnole - Canción
M. de Falla: Suite Populaire Espagnole - Polo
M. de Falla: Suite Populaire Espagnole - Asturiana
M. de Falla: Suite Populaire Espagnole - Jota
A. Glazunov: Violin Concerto, Op.82
F. Gossec: Gavotte in D major, from Rosine ou L'épouse abandonnée
Vaikeustaso

:
intermediate
J. Haydn: Violin Concerto in G Major, Mvmt1
J. Hubay: Scènes de la Csárda No.4 'Hejre Kati', Op.32, Violin and Orchestra
A. Komarovsky: Violin Concerto No.1 in e minor, Mvmt 1
A. Komarovsky: Violin Concerto No.2 in A Major, Mvmt 1
R. Kreutzer: Kreutzer 42 Caprices for Violin Duo, No. 8
R. Kreutzer: Kreutzer 42 Caprices for Violin Duo, No. 9
R. Kreutzer: Kreutzer 42 Caprices for Violin Duo, No. 10
R. Kreutzer: Kreutzer 42 Caprices for Violin Duo, No. 12
É. Lalo: Symphonie Espagnole, op. 21, Mvmt 1
É. Lalo: Symphonie Espagnole, op. 21, Mvmt 2
É. Lalo: Symphonie Espagnole, op. 21, Mvmt 3
É. Lalo: Symphonie Espagnole, op. 21, Mvmt 4
É. Lalo: Symphonie Espagnole, op. 21, Mvmt 5
G. Martini: Gavotte in G Major
Vaikeustaso

:
intermediate
J. Massenet: Meditation from Thaïs
F. Mendelssohn: Violin Concerto, op. 64, Mvmts 1-2
F. Mendelssohn: Violin Concerto, op. 64, Mvmt 3
O. Messiaen: Thème et Variations
W. A. Mozart: Minuet in D Major for Violin and Orchstra, Divertimento No.17, K.334
W. A. Mozart: Minuet in D Major for Violin and Piano, Divertimento No.17, K.334
Vaikeustaso

:
intermediate
W. A. Mozart: Violin Concerto #3 in G major, K. 216, Mvmt 1
W. A. Mozart: Violin Concerto #3 in G major, K. 216, Mvmt 2
W. A. Mozart: Violin Concerto #3 in G major, K. 216, Mvmt 3
W. A. Mozart: Violin Concerto #4 in D major, K. 218, Mvmt 1
W. A. Mozart: Violin Concerto #4 in D major, K. 218, Mvmt 2
W. A. Mozart: Violin Concerto #4 in D major, K. 218, Mvmt 3
W. A. Mozart: Violin Concerto #5 in A major, K. 219, Mvmt 1
W. A. Mozart: Violin Concerto #5 in A major, K. 219, Mvmt 2
W. A. Mozart: Violin Concerto #5 in A major, K. 219, Mvmt 3
W. A. Mozart: Violin Sonata in G major, K.301, Mvmt 1
W. A. Mozart: Violin Sonata in G major, K.301, Mvmt 2
W. A. Mozart: Violin Duos, K.423, Mvmt 1
W. A. Mozart: Eine Kleine Nachtmusik in G Major, K.525, Mvmt1
W. A. Mozart: Eine Kleine Nachtmusik in G Major, K.525, Mvmt2
W. A. Mozart: Eine Kleine Nachtmusik in G Major, K.525, Mvmt3
W. A. Mozart: Eine Kleine Nachtmusik in G Major, K.525, Mvmt4
W. A. Mozart: Rondo from 'Haffner Serenade', K.250/248b, Violin and Orchestra
O. Nováček: Perpetuum Mobile in d minor
Niccolò Paganini (arr. Alberto Bachmann): 24 Caprices for Violin Duo Op.1, No.13 in B-flat major 'Devil's Laughter': Allegro
Niccolò Paganini (arr. Alberto Bachmann): 24 Caprices for Violin Duo Op.1, No.20 in D major: Allegretto
Niccolò Paganini (arr. Alberto Bachmann): 24 Caprices for Violin Duo Op.1, No.22 in F major: Marcato
Niccolò Paganini (arr. Alberto Bachmann): 24 Caprices for Violin Duo Op.1, No.24 in A minor: Tema con Variazioni (Quasi Presto)
Ciprian Porumbescu: Ballad for Violin and Piano
S. Prokofiev: Violin Concerto No. 1 Op. 19 in D major, mvmt 1
S. Prokofiev: Violin Concerto No. 1 Op. 19 in D major, mvmt 2
S. Prokofiev: Violin Sonata No. 2 in D Major, Op. 94a, Mvmt 1
S. Rachmaninov: Vocalise, No. 14, 14 Romances, Op.34 (for Violin and Orchestra)
J. Raff: Cavatina (No.3) from 6 Morceaux, Op.85
O. Rieding: Violin Concerto No. 2 in b minor, Mvmt 1
Vaikeustaso

:
intermediate
F. Ries: Perpetuum Mobile (Suite No.3 for Violin, Op.34, Sec. V)
P. Rode: Violin Concerto No.8 in E minor, Op.13, Mvmt 1
P. Rode: Violin Concerto No.9 in C major, Op.17, Mvmt 1
C. Saint-Saëns: The Swan (Le cygne) for Violin and Piano
C. Saint-Saëns: Introduction and Rondo Capriccioso, op. 28
C. Saint-Saëns: Havanaise in E major, op. 83,
C. Saint-Saëns: Violin Concerto No. 3, Mvmt 3
C. Saint-Saëns: Danse Macabre, Op. 40, Poëme Symphonique, Violin and Orchestra
P. Sarasate: Introduction & Tarantella, Op.43
P. Sarasate: Carmen Concert Fantasy, Op.25
F. Schubert: Rondo in A major, D.438
F. Schubert: String Quartet No. 14 in D minor (Death and the Maiden) Mvmt 1
F. Seitz: Student Concerto No.2 in G Major, Op.13, Mvmt 1
Vaikeustaso

:
intermediate
F. Seitz: Student Concerto No.2 in G Major, Op.13, Mvmt 3
Vaikeustaso

:
intermediate
F. Seitz: Student Concerto No.5 in D Major, Op.22, Mvmt 1
Vaikeustaso

:
intermediate
F. Seitz: Student Concerto No.1 in D Major, Op.7, Mvmt 1
Vaikeustaso

:
intermediate
F. Seitz: Student Concerto No.3 in g minor, Op.12, Mvmt 1
Vaikeustaso

:
intermediate
F. Seitz: Student Concerto No.4 in D Major, Op.15, Mvmt 1
Vaikeustaso

:
intermediate
J. Sibelius: Violin Concerto, Op.47, Mvmt 1
J. Sibelius: Violin Concerto, Op.47, Mvmt 2
J. Sibelius: Violin Concerto, Op.47, Mvmt 3
R. Strauss: Violin Sonata in Eb Major, Op. 18, Mvmt 1
A. Simonetti: Madrigale
Vaikeustaso

:
intermediate
R. Schumann: Fantasiestücke, Op.73, for Violin and Piano, I. Zart und mit Ausdruck (Tender and with expression)
R. Schumann: Fantasiestücke, Op.73, for Violin and Piano, II. Lebhaft, leicht (Lively, light)
R. Schumann: Fantasiestücke, Op.73, for Violin and Piano, III. Rasch und mit Feuer (Quick and with fire)
P. Tchaikovsky: Violin Concerto, op. 35, Mvmt 1
P. Tchaikovsky: Violin Concerto, op. 35, Mvmts 2-3
P. Tchaikovsky: Sérénade mélancolique, op.26
P. Tchaikovsky: Souvenir d'un lieu cher (Méditation), op. 42
P. Tchaikovsky: Souvenir d'un lieu cher (Scherzo), op. 42
P. Tchaikovsky: Souvenir d'un lieu cher (Melodié), op. 42
H. Vieuxtemps: Violin Concerto No. 2 in F# Minor, Op. 19, Mvmt 1
G. Viotti: Violin Concerto No.22 in A Minor, Mvmt 1
G. Viotti: Violin Concerto No.22 in A Minor, Mvmt 2
G. Viotti: Violin Concerto No.22 in A Minor, Mvmt 3
G. Viotti: Violin Concerto No.22 in A Minor, Mvmt 1 (for Violin and Piano)
G. Viotti: Violin Concerto No.22 in A Minor, Mvmt 2 (for Violin and Piano)
G. Viotti: Violin Concerto No.23 in G Major, Mvmt 1
A. Vivaldi: Violin Concerto in A minor, RV 356, Mvmt 1 (orch.)
A. Vivaldi: Violin Concerto in A minor, RV 356, Mvmt 2 (orch.)
A. Vivaldi: Violin Concerto in A minor, RV 356, Mvmt 3 (orch.)
A. Vivaldi: Violin Concerto in G major, No. 1, RV 299, Mvmt 1
Vaikeustaso

:
intermediate
A. Vivaldi: Violin Concerto in G major, Op. 3, No. 3, RV 310, Mvmt 1
Vaikeustaso

:
intermediate
A. Vivaldi: Violin Concerto in g minor, No. 1, RV 317, Mvmt 1
Vaikeustaso

:
intermediate
A. Vivaldi: Violin Concerto in E major, RV 269, 'La primavera' (Spring), Mvmt 1
A. Vivaldi: Violin Concerto in g minor, RV 315, 'L'estate' (Summer), Mvmt 1
A. Vivaldi: Violin Concerto in g minor, RV 315, 'L'estate' (Summer), Mvmt 2
A. Vivaldi: Violin Concerto in g minor, RV 315, 'L'estate' (Summer), Mvmt 3
A. Vivaldi: Violin Concerto in A minor RV 356, Mvmt 1 (piano)
A. Vivaldi: Violin Concerto in A minor RV 356, Mvmt 3 (piano)
A. Vivaldi: Violin Concerto in G minor, No. 1, RV 317, Mvmt 1 (piano)
Vaikeustaso

:
intermediate
F. Waxman: Carmen Fantasie
H. Wieniawski: Violin Concerto #2, op. 22, Mvmts 1-2
H. Wieniawski: Violin Concerto #2, op. 22, Mvmt 3
H. Wieniawski: Légende, Op.17
H. Wieniawski: Scherzo Tarantelle
H. Wieniawski (arr. F. Kreisler): Polonaise Brillante for Violin and Piano, Op. 4 in D Major
H. Wieniawski (arr. F. Kreisler): Polonaise Brillante for Violin and Piano, Op. 21 in A Major
H. Wieniawski: Wieniawski Caprices for Violin Duo, Op. 18, No. 1
H. Wieniawski: Wieniawski Caprices for Violin Duo, Op. 18, No. 2
H. Wieniawski: Wieniawski Caprices for Violin Duo, Op. 18, No. 3
H. Wieniawski: Wieniawski Caprices for Violin Duo, Op. 18, No. 4
J. Brahms: Viola Sonata No.1, Op.120, Mvmt1
Béla Bartók: Viola Concerto, Sz.120, Mvmt3
M. Bruch: Romanze for Viola and Piano, Op.85
Henri Casadesus: Casadesus Viola Concerto in c minor in the Style of J.C.Bach, mvmt 3
G. Enescu: Concertstück pour Alto avec accompagnement de Piano
A. Glazunov: Elegie, Op.44, for Viola and Piano
P. Hindemith: Der Schwanendreher, Mvmt 1
F. Hoffmeister: Viola Concerto in D Major, Mvmt 1
F. Hoffmeister: Viola Concerto in D Major, Mvmt 2
F. Hoffmeister: Viola Concerto in D Major, Mvmt 3
Bohuslav Martinů: Rhapsody-Concerto for Viola and Piano, H.337, Mvmt 1
W. A. Mozart: Sinfonia Concertante (Viola) in E-flat major, K. 364 (320d), Mvmt 1
W. A. Mozart: Sinfonia Concertante (Viola) in E-flat major, K. 364 (320d), Mvmt 2
W. A. Mozart: Sinfonia Concertante (Viola) in E-flat major, K. 364 (320d), Mvmt 3
S. Rachmaninov: Vocalise, No. 14, 14 Romances, Op.34 (for Viola and Orchestra)
Franz Schubert: Viola Arpeggione Sonata, Mvmt 1
R. Schumann: Fantasiestücke, Op.73, for Viola and Piano, I. Zart und mit Ausdruck (Tender and with expression)
C. Stamitz: Viola Concerto in D Major, Op.1, Mvmt 1
C. Stamitz: Viola Concerto in D Major, Op.1, Mvmt 2
C. Stamitz: Viola Concerto in D Major, Op.1, Mvmt 3
G. P. Telemann: Viola Concerto in G Major, TWV 51:G9, Mvmt 1
G. P. Telemann: Viola Concerto in G Major, TWV 51:G9, Mvmt 2
G. P. Telemann: Viola Concerto in G Major, TWV 51:G9, Mvmt 3
G. P. Telemann: Viola Concerto in G Major, TWV 51:G9, Mvmt 4
W. Walton: Viola Concerto, Mvmt 1, with piano
W. Walton: Viola Concerto, Mvmt 2, with piano
L. van Beethoven: Minuet in G major, WoO 10, No.2 (for Cello and Orchestra)
L. Boccherini: Cello Concerto #9 in B flat, G. 482, Mvmt 1
L. Boccherini: Cello Concerto #9 in B flat, G. 482, Mvmt 2
L. Boccherini: Cello Concerto #9 in B flat, G. 482, Mvmt 3
M. Bruch: Kol Nidrei (All Vows), Op. 47
C. P. E. Bach: Cello Concerto in A Minor, Wq 170, Mvmt 1
C. P. E. Bach: Cello Concerto in A Minor, Wq 170, Mvmt 2
C. P. E. Bach: Cello Concerto in A Minor, Wq 170, Mvmt 3
C. Debussy: Romance for Cello and Piano
C. Debussy: Sonate pour violoncelle et piano, I. Prologue
A. Dvořák: Cello Concerto, op. 104, Mvmt 1
A. Dvořák: Cello Concerto, op. 104, Mvmt 2
A. Dvořák: Cello Concerto, op. 104, Mvmt 3
E. Elgar: Salut d'Amour (Love's Greeting) for Cello and Piano
G. Fauré: Élégie, Op.24 for Cello and Piano
G. Fauré: Sicilienne, Op.78 for Cello and Guitar
Joseph Haydn: Cello Concerto #1 in C, Hob. VIIb/1, Mvmt 1
Joseph Haydn: Cello Concerto #1 in C, Hob. VIIb/1, Mvmt 2
Joseph Haydn: Cello Concerto #1 in C, Hob. VIIb/1, Mvmt 3
Joseph Haydn: Cello Concerto #2 in D, Hob. VIIb/2, Mvmt 1
Joseph Haydn: Cello Concerto #2 in D, Hob. VIIb/2, Mvmt 2
Joseph Haydn: Cello Concerto #2 in D, Hob. VIIb/2, Mvmt 3
D. Kabalevsky: Cello Concerto #1
J. Massenet: Meditation from Thaïs for Cello and Orchestra
S. Prokofiev: Cello Sinfonia Concertante, Mvmt 1
S. Rachmaninov: Vocalise, No. 14, 14 Romances, Op.34 (for Cello and Orchestra)
C. Saint-Saëns: The Swan (Le cygne) for Cello and Piano
Franz Schubert: Arpeggione Sonata for Cello and Piano, Mvmt 1
F. Schubert: Ständchen (Serenade), "Leise flehen meine Lieder", D 957 No. 4
R. Schumann: Cello Concerto, op. 129, Mvmts 1-2
R. Schumann: Fantasiestücke, Op.73, for Cello and Piano, I. Zart und mit Ausdruck (Tender and with expression)
R. Schumann: Fantasiestücke, Op.73, for Cello and Piano, II. Lebhaft, leicht (Lively, light)
R. Schumann: Fantasiestücke, Op.73, for Cello and Piano, III. Rasch und mit Feuer (Quick and with fire)
R. Schumann: Träumerei (Dreaming), Op.15
D. Shostakovich: Sonata for Cello and Piano in D minor, Op. 40, Mvmt 1
P. Tchaikovsky: Variations on a Rococo Theme, Op.33, for Cello and Orchestra
A. Vivaldi: Cello Sonata No.1 in B flat major, RV 47, Mvmt 1
A. Vivaldi: Cello Sonata No.1 in B flat major, RV 47, Mvmt 2
A. Vivaldi: Cello Sonata No.1 in B flat major, RV 47, Mvmt 3
A. Vivaldi: Cello Sonata No.1 in B flat major, RV 47, Mvmt 4
J. S. Bach: Siciliano from BWV 1031 for Flute and Piano
G. Bizet: Carmen Intro to 3rd Act
C. Chaminade: Flute Concertino in D major, Op. 107
G. Fauré: Sicilienne, Op.78 for Flute and Guitar
G. Fauré: Fantasie, Op.79 for Flute and Piano
C. Gluck: Dance of the Blessed Spirits (Act II) from Orfeo ed Euridice, Wq.30
C. Griffes: Poem for Flute and Piano, A.93
J. Hummel: Flute Sonata in D major, Op.50, Mvmt 1
J. Hummel: Flute Sonata in D major, Op.50, Mvmt 2
Paul Taffanel: Andante pastoral et Scherzettino
Georges Hüe: Fantaisie pour flûte et piano
J. Ibert: Entr' Acte for Flute and Guitar
W. A. Mozart: Andante in C Major for Flute and Orchestra, K. 315
W. A. Mozart: Flute Concerto in D, K. 314, Mvmt 1
W. A. Mozart: Flute Concerto in D, K. 314, Mvmt 2
W. A. Mozart: Flute Concerto in D, K. 314, Mvmt 3
W. A. Mozart: Flute Concerto in G, K. 313, Mvmt 1
W. A. Mozart: Flute Concerto in G, K. 313, Mvmt 2
W. A. Mozart: Flute Concerto in G, K. 313, Mvmt 3
W. A. Mozart: Flute Quartet in D Major, K. 285, Mvmt 1
W. A. Mozart: Flute Quartet in D Major, K. 285, Mvmts 2-3
W. A. Mozart: Flute Quartet in C Major, K. 285b, Mvmt 1
W. A. Mozart: Flute Quartet in C Major, K. 285b, Mvmt 2
W. A. Mozart: Flute Quartet in A Major, K. 298, Mvmt 1
W. A. Mozart: Flute Quartet in A Major, K. 298, Mvmt 2
W. A. Mozart: Flute Quartet in A Major, K. 298, Mvmt 3
F. Poulenc: Flute Sonata, FP 164, Mvmt 1
F. Poulenc: Flute Sonata, FP 164, Mvmt 2
F. Poulenc: Flute Sonata, FP 164, Mvmt 3
C. Reinecke: Flute Concerto, Op. 283, Mvmt 1
C. Reinecke: Flute Concerto, Op. 283, Mvmt 2
C. Reinecke: Flute Concerto, Op. 283, Mvmt 3
C. Reinecke: Ballade for Flute and Orchestra, Op. 288
C. Saint-Saëns: The Swan (Le cygne) for Flute and Piano
T. Albinoni: Oboe Concerto in D Major Op. 7, No. 6, Mvmt 1
T. Albinoni: Oboe Concerto in D Major Op. 7, No. 6, Mvmt 3
J. S. Bach: Cantata 'Ich steh mit einem Fuß im Grabe'(I am standing with one foot in the grave), BWV 156
J. S. Bach: Cantata 'Weinen, Klagen, Sorgen, Sagen'(Weeping, lamenting, worrying, fearing), BWV 12
J. S. Bach: Cantata 'Ich hatte viel Bekümmernis'(I had much grief), BWV 21
J. Brahms: Brahms Lullaby (C major with lyrics)
Vaikeustaso

:
intermediate
G. F. Handel: Oboe Concerto #1 in B Flat, HWV 301, Mvmts 1-2
G. F. Handel: Oboe Concerto #1 in B Flat, HWV 301, Mvmt 3
G. F. Handel: Oboe Concerto #1 in B Flat, HWV 301, Mvmt 4
G. F. Handel: Oboe Sonata in D Major, Mvmt 1-2
A. Marcello: Oboe Concerto in D minor, S D935, Mvmt 1
A. Marcello: Oboe Concerto in D minor, S D935, Mvmt 2
A. Marcello: Oboe Concerto in D minor, S D935, Mvmt 3
J. Kalliwoda: Morceau de Salon, Op.228
S. Joplin: The Entertainer (for Oboe, Cello and Piano)
Vaikeustaso

:
intermediate
W. A. Mozart: Quartet for Oboe and Strings, K. 370, Mvmt 1
W. A. Mozart: Quartet for Oboe and Strings, K. 370, Mvmt 2
W. A. Mozart: Quartet for Oboe and Strings, K. 370, Mvmt 3
W. A. Mozart: Quartet for Oboe and Strings, Rondo, Cut
Vaikeustaso

:
intermediate
W. A. Mozart: Oboe Concerto in C, K. 314, Mvmt 1
W. A. Mozart: Oboe Concerto in C, K. 314, Mvmt 2
W. A. Mozart: Oboe Concerto in C, K. 314, Mvmt 3
W. A. Mozart: Adagio for English Horn and Orchestra, K580a
W. A. Mozart: Duet 'La ci darem la mano' from Don Giovanni
Vaikeustaso

:
intermediate
W. A. Mozart: Nie werd' ich deine Huld verkennen for Oboe Duo and Piano - from Die Entführung aus dem Serail
Vaikeustaso

:
intermediate
S. Rachmaninov: Vocalise, No. 14, 14 Romances, Op.34 (for Oboe and Orchestra)
R. Schumann: Romanze, Op.94, for Oboe and Piano, No. 1
R. Schumann: Romanze, Op.94, for Oboe and Piano, No. 2
R. Schumann: Romanze, Op.94, for Oboe and Piano, No. 3
R. Sibbing: Ballad, Blues, and Rag for Oboe and Piano, Part 1
R. Sibbing: Ballad, Blues, and Rag for Oboe and Piano, Part 2
R. Sibbing: Ballad, Blues, and Rag for Oboe and Piano, Part 3
P. Tchaikovsky: Tchaikovsky Symphony No.4 Andantino (Oboe)
A. Vivaldi: Oboe Concerto in D Minor, RV 454, Mvmt 1
A. Vivaldi: Oboe Concerto in D Minor, RV 454, Mvmt 2
A. Vivaldi: Oboe Concerto in D Minor, RV 454, Mvmt 3
A. L. Webber: The Music of the Night (from Phantom of the Opera)
Vaikeustaso

:
intermediate
J. Brahms: Clarinet Sonata No.1, Op.120, Mvmt1
J. Brahms: Clarinet Sonata No.1, Op.120, Mvmt2
J. Brahms: Clarinet Sonata No.1, Op.120, Mvmt3
J. Brahms: Clarinet Sonata No.1, Op.120, Mvmt4
J. Brahms: Clarinet Sonata No.2, Op.120, Mvmt1
L. Bassi: Fantasia on Themes "I Puritani" for Clarinet and Piano
L. Cahuzac: Variations sur un air du pays d'Oc
B. Crusell: Clarinet Concerto No. 2 in f minor, Op. 5, Mvmt 1 (Piano)
C. Debussy: Première Rhapsodie for Bb Clarinet and Piano
F. Devienne: Première Sonata for Bb Clarinet and Piano, Mvmt 1
F. Devienne: Deuxième Sonata for Bb Clarinet and Piano, Mvmt 1
A. Giampieri: Carnival of Venice (Il Carnevale di Venezia)
W. A. Mozart: Clarinet Concerto, K. 622, Mvmt 1
W. A. Mozart: Clarinet Concerto, K. 622, Mvmt 2
W. A. Mozart: Clarinet Concerto, K. 622, Mvmt 3
W. A. Mozart: Quintet for Clarinet and Strings, K. 581, Mvmt 1
W. A. Mozart: Quintet for Clarinet and Strings, K. 581, Mvmt 2
W. A. Mozart: Quintet for Clarinet and Strings, K. 581, Mvmt 3
W. A. Mozart: Quintet for Clarinet and Strings, K. 581, Mvmt 4
A. Messager: Solo de Concours
H. Rabaud: Solo de Concours, Op.10
S. Rachmaninov: Clarinet Solo from Rachmaninoff Symphony No. 2, Mvmt 3. Adagio
C. Reinecke: Fantasiestucke, Clarinet and Piano, Op. 22, No. 1
R. Schumann: Fantasiestücke, Op.73, I. Zart und mit Ausdruck (Tender and with expression)
R. Schumann: Fantasiestücke, Op.73, II. Lebhaft, leicht (Lively, light)
R. Schumann: Fantasiestücke, Op.73, III. Rasch und mit Feuer (Quick and with fire)
R. Schumann: Romanze, Op.94, for A Clarinet and Piano, No. 1
R. Schumann: Romanze, Op.94, for A Clarinet and Piano, No. 2
R. Schumann: Romanze, Op.94, for A Clarinet and Piano, No. 3
L. Spohr: Clarinet Concerto No.4 in e minor, I. Allegro vivace (Piano)
C. Stamitz: Concerto No.3 for Clarinet and Piano, Mvmt 1
F. Poulenc: Clarinet Sonata, FP 184, Mvmt 1
F. Poulenc: Clarinet Sonata, FP 184, Mvmt 2
F. Poulenc: Clarinet Sonata, FP 184, Mvmt 3
C. M. von Weber: Clarinet Concerto #1 in F Minor, op. 73, Mvmt 1
C. M. von Weber: Clarinet Concerto #1 in F Minor, op. 73, Mvmt 2
C. M. von Weber: Clarinet Concerto #1 in F Minor, op. 73, Mvmt 3
C. M. von Weber: Clarinet Concerto #2 in Eb Major, op. 74, Mvmt 1 (Piano)
C. M. von Weber: Clarinet Concerto #2 in Eb Major, op. 74, Mvmt 2 (Piano)
C. M. von Weber: Clarinet Concerto #2 in Eb Major, op. 74, Mvmt 3 (Piano)
C. M. von Weber: Clarinet Concertino in E flat, op. 26
C. M. von Weber: Grand Duo Concertant, Op.48, Mvmt 1
C. M. von Weber: Grand Duo Concertant, Op.48, Mvmt 2
C. M. von Weber: Grand Duo Concertant, Op.48, Mvmt 3
J. S. Bach: Bourrée I for Bassoon and Piano
Vaikeustaso

:
intermediate
Trad. Czech Arr. Bergman: Two short bassoon pieces - I Polka
Vaikeustaso

:
intermediate
Trad. Czech Arr. Bergman: Two short bassoon pieces - II Czech Dance
Vaikeustaso

:
intermediate
P. Hindemith: Sonata for Bassoon and Piano, Mvmt 1
W. A. Mozart: Bassoon Concerto in B-flat major, K.191/186e, Mvmt 1
W. A. Mozart: Sonata for Basoon and Cello in B-flat major, K.292, Mvmt 1
W. A. Mozart: Sonata for Basoon and Cello in B-flat major, K.292, Mvmt 2
W. A. Mozart: Sonata for Basoon and Cello in B-flat major, K.292, Mvmt 3
P. Tchaikovsky: Tchaikovsky Symphony No.4 Andantino (Bassoon)
A. Vivaldi: Bassoon Concerto in E Minor, RV 484, Mvmt 1
A. Vivaldi: Bassoon Concerto in E Minor, RV 484, Mvmt 2
A. Vivaldi: Bassoon Concerto in E Minor, RV 484, Mvmt 3
A. Vivaldi: Bassoon Concerto in C Major, RV 471, Mvmt 1
A. Vivaldi: Bassoon Concerto in C Major, RV 471, Mvmt 2
A. Vivaldi: Bassoon Concerto in C Major, RV 471, Mvmt 3
A. Vivaldi: Bassoon Concerto in F Major, RV 485, Mvmt 2
A. Vivaldi: Bassoon Concerto in F Major, RV 485, Mvmt 3
P. Creston: Sonata for Alto Saxophone and Piano, Mvmt 1
P. Creston: Sonata for Alto Saxophone and Piano, Mvmt 2
P. Creston: Sonata for Alto Saxophone and Piano, Mvmt 3
J. Demersseman: Le Carnaval de Venise for Alto Saxophone and Piano
Paul-Agricole Génin: Variations sur un thème espagnol, for Alto Saxophone and Piano, Op.15
A. Glazunov: Concerto in E flat major for alto saxophone and string orchestra, Op. 109
J. Ibert: Concertino da camera for Alto Saxophone and Piano, Mvmt 1
J. Ibert: Concertino da camera for Alto Saxophone and Piano, Mvmt 2-3
P. Maurice: Tableaux de Provence, 1. Farandoulo di chatouno
P. Maurice: Tableaux de Provence, 2. Cansoun per ma mio
P. Maurice: Tableaux de Provence, 3. La boumiano
P. Maurice: Tableaux de Provence, 4. Dis alyscamps l'amo souspire
P. Maurice: Tableaux de Provence, 5. Lou cabridan
R. Muczynski: Sonata For Alto Saxophone and Piano, Mvmt 1
R. Muczynski: Sonata For Alto Saxophone and Piano, Mvmt 2
R. Schumann: Fantasiestücke, Op.73, for Alto Saxophone and Piano, I. Zart und mit Ausdruck (Tender and with expression)
R. Schumann: Fantasiestücke, Op.73, for Alto Saxophone and Piano, II. Lebhaft, leicht (Lively, light)
R. Schumann: Fantasiestücke, Op.73, for Alto Saxophone and Piano, III. Rasch und mit Feuer (Quick and with fire)
H. Villa-Lobos: Fantasia Para Saxophone, Mvmt 1
H. Villa-Lobos: Fantasia Para Saxophone, Mvmt 2
W. A. Mozart: Horn Concerto #2, K. 495, Mvmt 1
W. A. Mozart: Horn Concerto #2, K. 495, Mvmt 2
W. A. Mozart: Horn Concerto #2, K. 495, Mvmt 3
W. A. Mozart: Horn Concerto #3, K. 447, Mvmt 1
W. A. Mozart: Horn Concerto #3, K. 447, Mvmt 2
W. A. Mozart: Horn Concerto #3, K. 447, Mvmt 3
R. Strauss: Horn Concerto #2, AV 132, Mvmts 1-2
R. Strauss: Horn Concerto #2, AV 132, Mvmt 3
J. Fasch: Trumpet Concerto in D Major, Mvmt 1
J. Fasch: Trumpet Concerto in D Major, Mvmt 2
J. Fasch: Trumpet Concerto in D Major, Mvmt 3
Joseph Haydn: Trumpet Concerto in E flat, Hob. VIIe:1, Mvmt 1
Joseph Haydn: Trumpet Concerto in E flat, Hob. VIIe:1, Mvmt 2
Joseph Haydn: Trumpet Concerto in E flat, Hob. VIIe:1, Mvmt 3
Ferdinand David: Trombone Concertino, Op.4, Mvmt 1
Axel Jørgensen: Romance Op. 21 for Trombone and Piano
Nikolai Rimsky-Korsakov: Trombone Concerto
A. Vivaldi: Sonata No.1 in B flat major, RV 47, for Trombone and Piano, Mvmt 1
A. Vivaldi: Sonata No.1 in B flat major, RV 47, for Trombone and Piano, Mvmt 2
A. Vivaldi: Sonata No.1 in B flat major, RV 47, for Trombone and Piano, Mvmt 3
A. Vivaldi: Sonata No.1 in B flat major, RV 47, for Trombone and Piano, Mvmt 4
Ralph Vaughan Williams: Concerto for Tuba and Piano in F Minor, Mvmt 1
Ralph Vaughan Williams: Concerto for Tuba and Piano in F Minor, Mvmt 2
Ralph Vaughan Williams: Concerto for Tuba and Piano in F Minor, Mvmt 3
G. Bizet: Carmen Habanera
G. F. Handel: 'Lascia ch'io pianga' from Rinaldo
Franz Lehár: Vilja Song from The Merry Widow (Die lustige Witwe)
W. A. Mozart: 'Ach ich fuhl's, es ist verschwunden' from The Magic Flute (Die Zauberflöte), K. 620
W. A. Mozart: 'E Amore un Ladroncello' from Cosi Fan Tutte, K. 588
W. A. Mozart: 'Dove sono i bei momenti' from The Marriage of Figaro (Le nozze di Figaro), K.492
W. A. Mozart: 'Martern aller arten' from Die Entführung aus dem Serail, K. 384
W. A. Mozart: 'Mi tradi quell' from Don Giovanni, K.527
W. A. Mozart: 'Non piu andrai' from The Marriage of Figaro (Le nozze di Figaro), K.492
W. A. Mozart: 'O zitt're nicht' from The Magic Flute (Die Zauberflöte), K. 620
W. A. Mozart: 'Parto parto' from Clemenza di tito, K. 621
W. A. Mozart: 'Smanie implacabili' from Cosi Fan Tutte, K. 588
W. A. Mozart: 'Una donna a quindici anni' from Don Giovanni, K.527
W. A. Mozart: 'Vedrai, carino' from Don Giovanni, K.527
W. A. Mozart: 'Voi che sapete' from The Marriage of Figaro (Le nozze di Figaro), K.492
G. Puccini: 'Addio Fiorito asil' from Madama Butterfly
G. Puccini: 'Che Gelinda Manina' from La bohème
G. Puccini: 'Donde lieta' from La bohème
G. Puccini: 'E lucevan le stelle' from Tosca
G. Puccini: 'Mi Chiamano Mimi' from La bohème
G. Puccini: 'Nessun Dorma' from Turandot
G. Puccini: 'Non la sospiri' from Tosca
G. Puccini: 'Non piangere, Liu' from Turandot
G. Puccini: 'O mio babbino caro' from Gianni Schicchi
G. Puccini: 'Recondita Armonia' from Tosca
G. Puccini: 'Senza mamma, bimbo' from Suor Angelica
G. Puccini: 'Signore Ascolta' from Turandot
G. Puccini: 'Tu che di gel sei cinta' from Turandot
G. Puccini: 'Un bel di' from Madama Butterfly
G. Puccini: 'Vissi d'arte' from Tosca
Trad. Jiangsu, China: 'Mo Li Hua' (Jasmine Flower) from Turandot in original folk song arrangement
Vaikeustaso

:
intermediate
Trad. E. Inner Mongolia: Pastoral Song (Trad. E. Mongolia) folk song arrangement
Vaikeustaso

:
intermediate
Trad. English Lullaby: Golden Slumbers (Trad. English Lullaby)
Vaikeustaso

:
intermediate
Patty Hill and Mildred J. Hill: Happy Birthday to You
Vaikeustaso

:
intermediate
P.J. Hannikainen, arr. M. Bieliakova: When Crossing The Wilderness (Suojelusenkeli - Maan korvessa kulkevi)
Vaikeustaso

:
intermediate